Welcome to the website of Eric Kaleka D.M.D.
Dr. Kaleka welcomes you to our website! At Kaleka Dental our philosophy is to provide treatment to the whole person - with a special focus on how your teeth and gums relate to your total body health. We want you to be confident that your smile achieves your goals for comfort, function, and appearance. We're here to make that happen.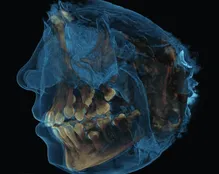 From the moment you walk in the door, you'll be welcomed by a caring staff in a relaxed, stress-free environment where the whole family can feel at ease.
We understand that choosing an El Segundo dentist is an important decision. After all, your smile is your greatest asset and says a lot about your overall health. At Kaleka Dental we take a conservative approach to dentistry . From our diagnosis to our actual treatment we try to conserve the natural teeth as much as possible. Together with patients, we find a balance between potential problems, solutions, and patient desires.
Kaleka Dental offers a full range of general, therapeutic and cosmetic dental treatments to help every patient achieve a comfortable and beautiful smile. Our office has invested in the latest technology in order to optimize our patients' comfort and treatment outcomes. Kaleka Dental is equipped with digital scanners, milling units and 3D x-ray units allow us to accomplish such things as same-day crowns , dental implants , laser periodontal therapy , porcelain veneers , cosmetic dentistry , TMJ , and orthodontic treatments with efficiency and predictability.
To learn more about our comprehensive service offering, our talented dentists and general office procedures, take a few moments to look over the informative pages on our website. For additional information, you can always contact our office by calling or stopping in.
Relax with confidence at Kaleka Dental. We're your neighbors and we're here to help you maximize the health of your smile.